Automotive
Garden City Locksmith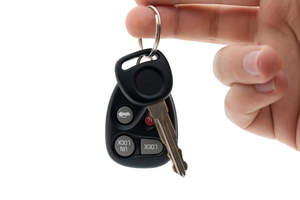 When something as simple as a lost key, or a stuck lock can stop you from driving your car, it is best to always have access to reliable, and highly skilled automotive locksmith care.
This is why clients of Locksmiths of Garden City, GA rely on our family-run company to keep their locks, keys, and automotive lock hardware in great shape. We do this on a 24-hour basis, and at affordable rates that most find manageable.
Call Us: (912) 480-4360
When is a good time to call on an automotive locksmith? Anytime that your vehicle's locks or keys don't allow you to drive like you normally would. Some examples would include:
Finding that your keys have been lost or stolen, and you really need to use your car.
Not being able to insert your ignition key because the lock is stuck.
Locking your pet in the car by accident and not having a spare key.
Needing to go somewhere and your key-less entry is not working.
Don't waste time trying to find an automotive locksmith when you are having an emergency or are feeling panicked. Be ready, by having our Garden City Locksmith telephone number already in your tablet, or smart phone, and just call us!
Call Now: (912) 480-4360
No matter what automotive locksmith service you need, Locksmiths at Garden City, Georgia offers it, and performs it well:
Key-less entry repair
High-security sidewinder
Transponder chip programming
Smart keys
Repair for damaged car locks
Auto key extraction
Ignition cylinder replacement
24-hour emergency service
Free consultations
All makes and models
No towing needed – save money and time
Lost car keys duplicated
Glove compartment locks
Locks for garage doors
Key-less remotes
Trucks, motorcycle and boat locks
Break-in repairs
and many more!
Don't complicate your life by waiting until you need an automotive locksmith – be ready, and simply call Garden City Locksmiths when you need us!
Call Today: (912) 480-4360