Commercial
Garden City Locksmith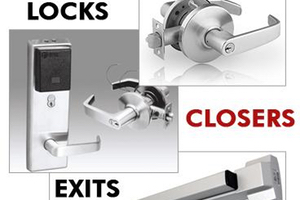 Garden City, Georgia business owners will need reliable locksmith service for their commercial operations at some point. While most people wait until the business locksmith need arises; Locksmiths of Garden City recommends having a trustworthy, and established company ready to assist you before this even happens.
Think about it – if you get locked out of your store, or office, you want to be let back in fast! You will likely call the very first locksmith that you can find, thinking that most technicians are all alike. By doing this, you are subject to many possibilities including technicians who might be unlicensed, poorly trained, never show up, show up late, too expensive, use bait and switch, and other risky factors.
Call Us: (912) 480-4360
How do you take a more pro-active approach, and make yourself ready for any commercial locksmith need? Simple – keep our Garden City Locksmith telephone number in a handy place – your smart phone is good. Next, call us for emergencies, routine service work, upgrades, estimates, advice, and any other business lock and key issue that comes your way.
Locksmith in Garden City, GA offers 24-hour lockout assistance, fast response times, low rates, licensed, bonded and insured staff and company, and locksmith services for any size, and type of business entity.
Call Now: (912) 480-4360
The question on most people's minds is always "what services do you offer?" Here at Garden City Locksmiths of GA we always answer with "which one do you need?".  This is because we simply do them all!  Choose from:
Fingerprint locks
Bump-proof commercial locks
Access control systems
Storefront locks
Lock and re-keys for mailboxes, doors, desks and cabinets
Biometric entry systems
Safe opening and repair
Access control systems
Deadbolts and peepholes
Mortise locks
Keypad devices
Security window locks
Panic bars and exit signs
Lock-boxes
Door closers
Lockout assistance 24/7
Upgrades for business locks
and dozens more!
Take all of the guesswork out of working with professional commercial locksmiths, and just call Garden City Locksmith to begin with!
Call Today: (912) 480-4360